Realize a recycling-oriented society through recycled tiles.
Achieved a recycling rate of 95%!

We have achieved an amazing recycling rate.

Reduce CO2 emissions by up to 33%!

ecoRevo tiles can be fired at a lower temperature and in a shorter time than conventional tiles. Earth-friendly "energy-saving" tiles.

Support your SDGs activities.

ecoRevo® contributes to the improvement of the garbage problem through recycled tiles and supports your SDGs activities.
For example...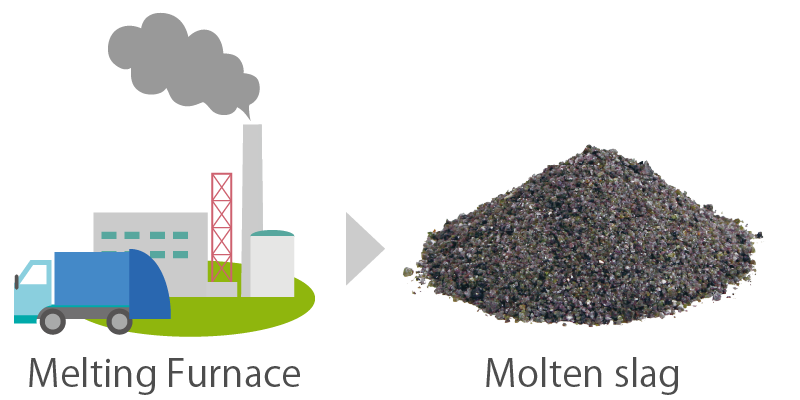 Transform municipal waste disposal facilities into raw material factories.
Recently, to detoxify and reduce the increasing amount of garbage, slag technology for melting at high temperature has been introduced. Molten slag, which reduce the volume of garbage to about 6%, revives as a recycled tile.
---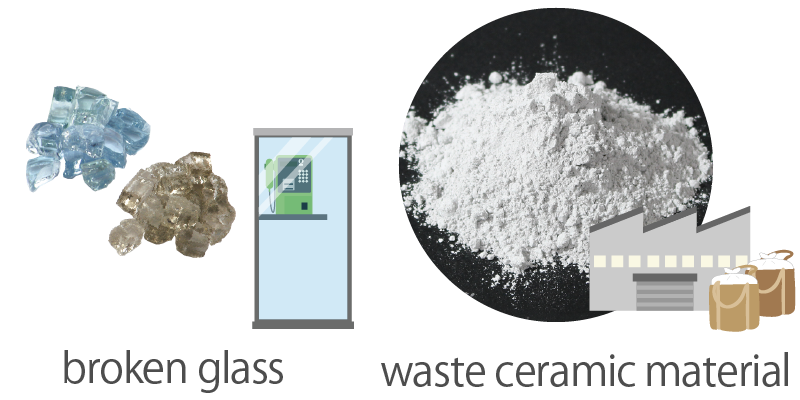 Effective use of corporate industrial waste as a raw material for tiles.
We present the effective use of corporate waste for the production of recycled tiles. Reducing waste disposal costs, you can increase corporate value through CSR.
PRODUCTS
This is a list of recycled tile products sold by ecoRevo®. We support the CSR activities of companies and local governments and the efforts for SDGs with recycled tiles that are friendly to the global environment.