Realize a recycling-oriented society through recycled tiles.
リサイクル率 95% 達成!

グリーン購入法適合基準の「リサイクル率20%以上」を遥かに超える、驚異のリサイクル率を達成しました。

CO2排出量 最大33%削減!

ecoRevoタイルは、従来のタイルよりも低温・短時間で焼成可能。地球にやさしい「省エネ」タイルです。

御社のSDGs活動をサポート

ecoRevo®は、リサイクルタイルを通してゴミ問題の改善に貢献し、御社のSDGs活動をサポートします。
For example...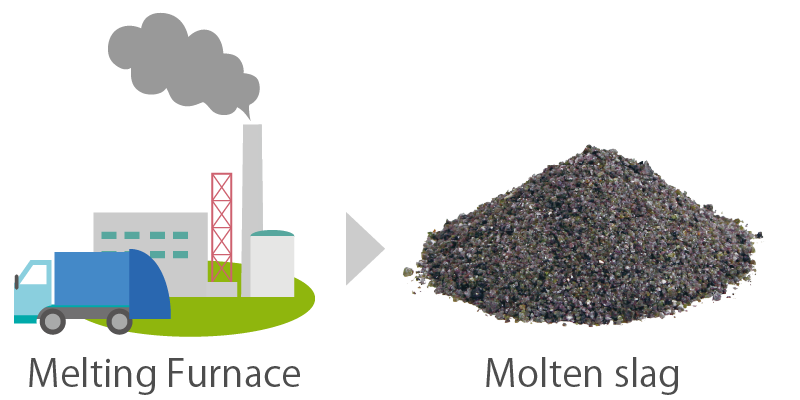 Transform municipal waste disposal facilities into raw material factories.
Recently, to detoxify and reduce the increasing amount of garbage, slag technology for melting at high temperature has been introduced. Molten slag, which reduce the volume of garbage to about 6%, revives as a recycled tile.
---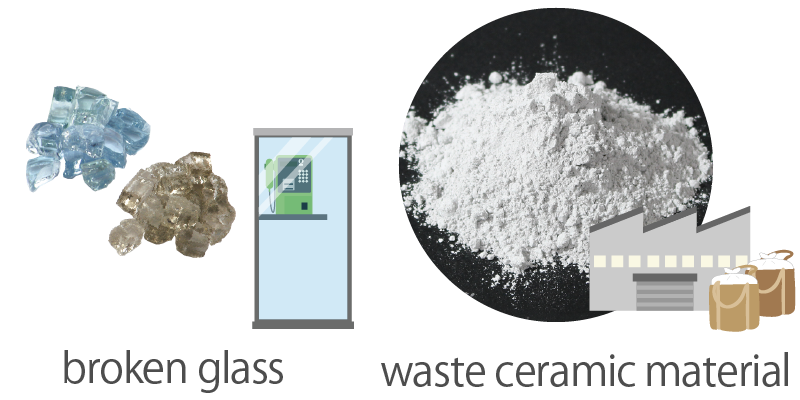 Effective use of corporate industrial waste as a raw material for tiles.
We present the effective use of corporate waste for the production of recycled tiles. Reducing waste disposal costs, you can increase corporate value through CSR.
PRODUCTS
This is a list of recycled tile products sold by ecoRevo®. We support the CSR activities of companies and local governments and the efforts for SDGs with recycled tiles that are friendly to the global environment.