Stone cutter
The stone cutter is the ideal tool for cutting stone that has a high hardness. With conventional smashing, etc., the stone may be broken in unexpected directions, or fine angle adjustments may not be possible; however, the stone cutter can cut the number of pieces reliably at the desired angle by repeating the operation of turning the handle and lowering the carbide blades. This machine is essential when making a number of small mosaic parts.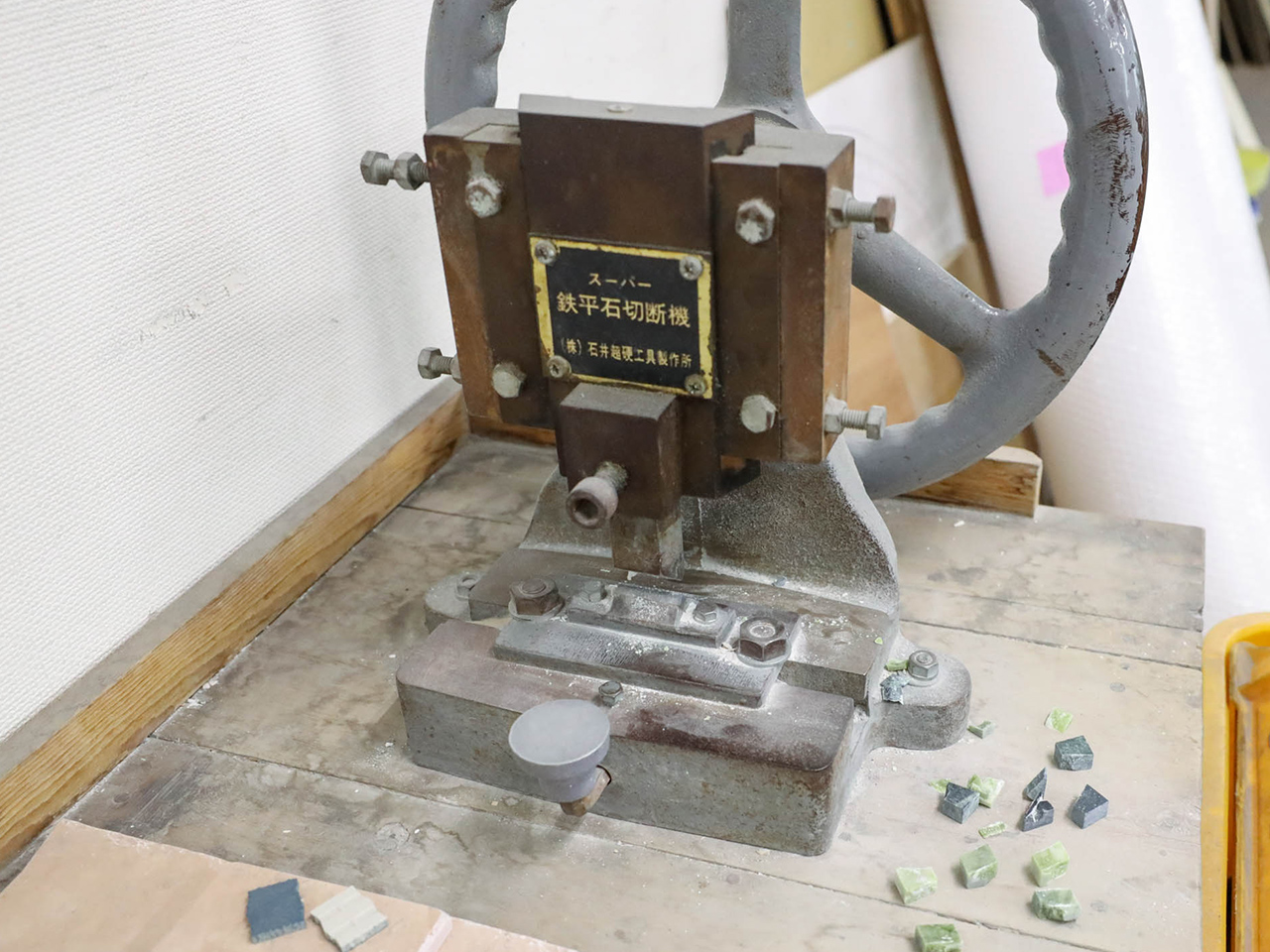 ■Request for development of recycled tiles
All fields marked with an asterisk * are required.